RESERVATIONS
LIGHT DOUGH AND LONG FERMENTATION PIZZAS
We make our pizzas with soft wheat flour from the "Molino Dallagiovanna", a long and natural fermentation (48 hours), with very little yeast and kneaded by hand to make them very good and also particularly healthy and digestive.
DISCOVER THEM!
The Lovely pizzas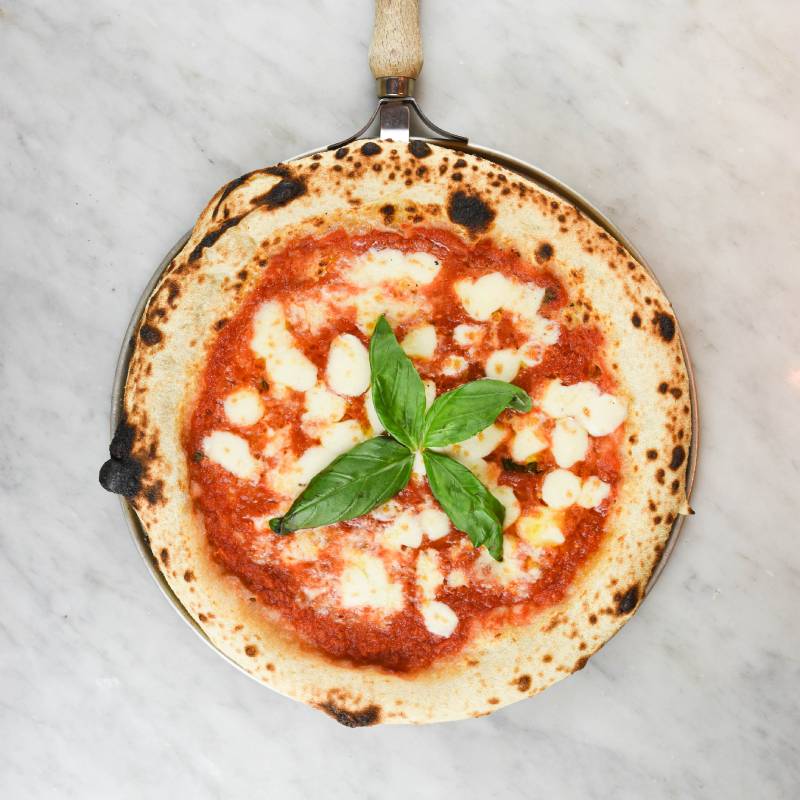 Margarita
9,95€
Fior di latte mozzarella, tomato sauce and basil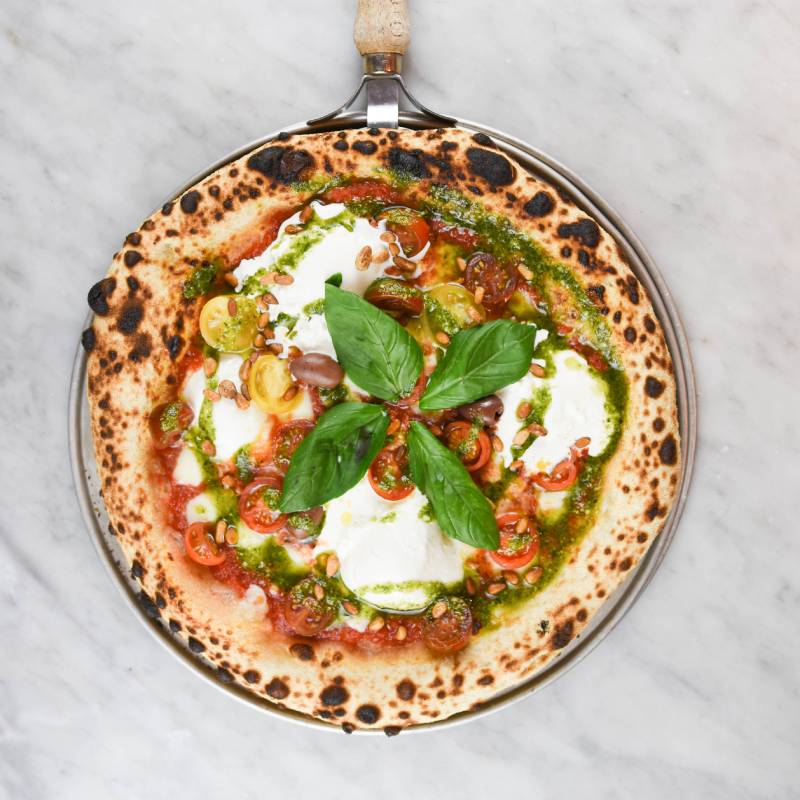 Oassis with love
13,75€
Mozzarella for di latte, Cherry tomatoes, burrata, kalamata olives, fresh basil, pine nuts and pesto oil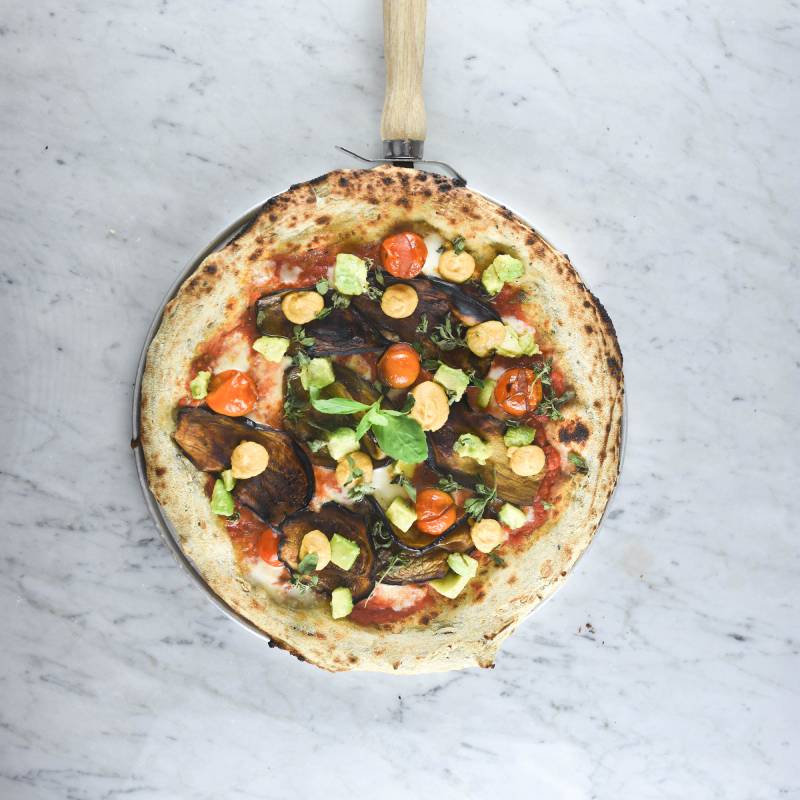 Veggie
11,25€
Handcrafted wholemeal dough of 6 cereals with tomato sauce, roasted aubergine, hummus, tomato conft, avocado, mozzarella and aromatic herbs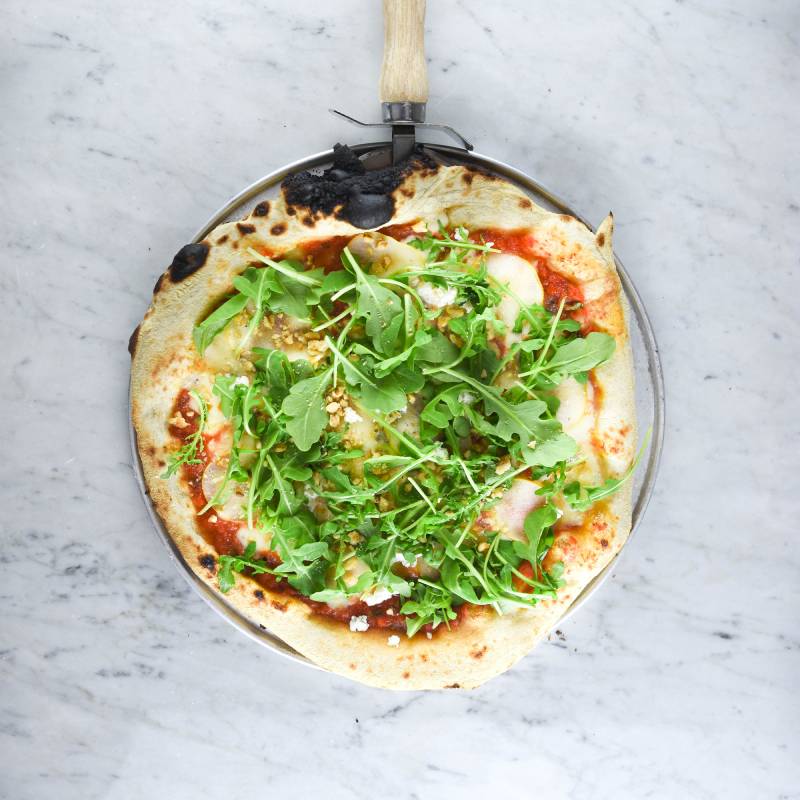 Brutal
11,95€
Gorgonzola, goat's cheese, mozzarella for di latte, tomato sauce, pear, walnuts and rocket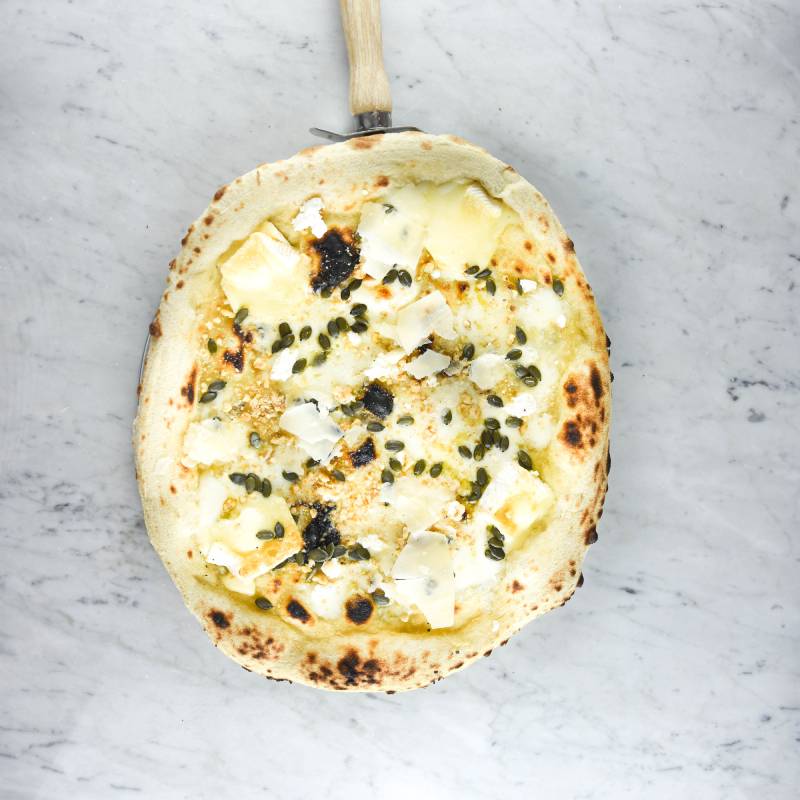 VI Cheeses
12,95€
Stracciatella, goat, gorgonzola, taleggio, mozzarella for di latte, parmesan, with pumpkin seeds and walnuts
Too Hot
11,95€
Pepperoni & nduja, tomato sauce, mozzarella for di latte and Kalamata olives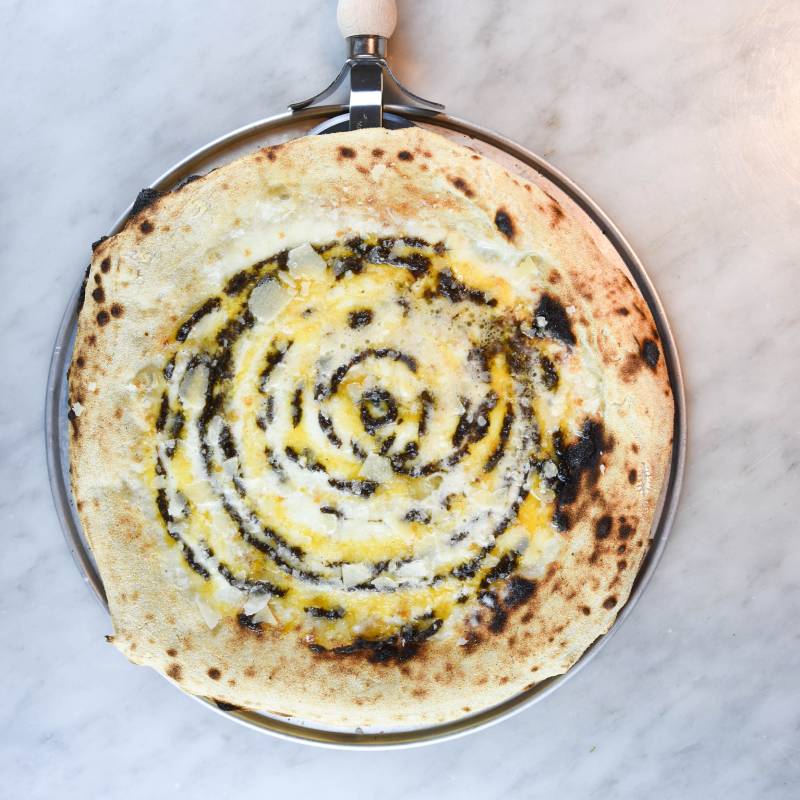 Tartufata's paradise
13,75€
With egg yolk, for di latte mozzarella, tartufata Funghi and parmesan shavings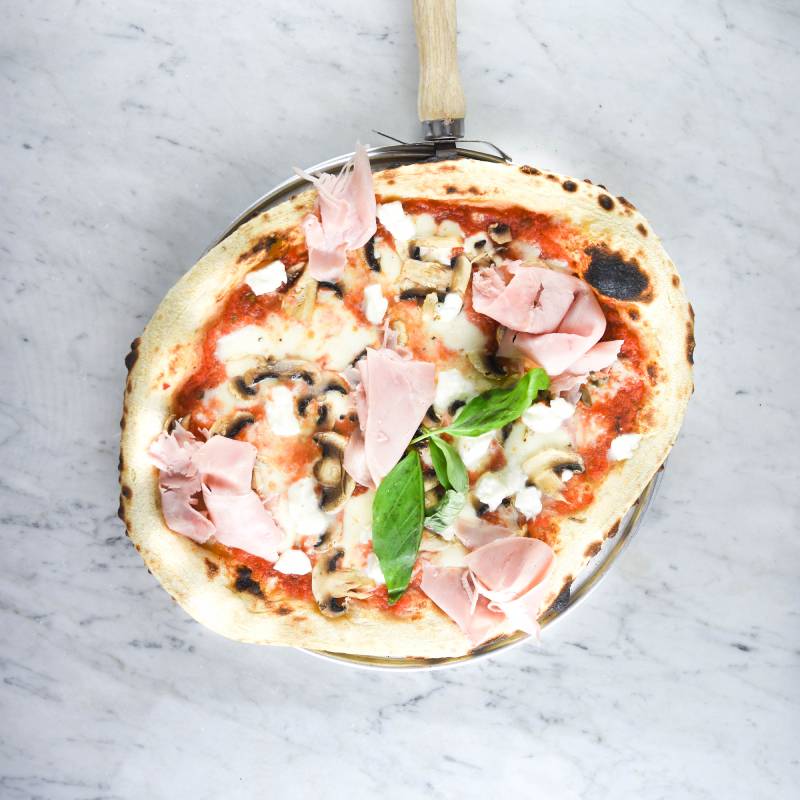 Buffalo & york
12,95€
Italian boiled ham, sautéed mushrooms, buffalo mozzarella, tomato sauce and basil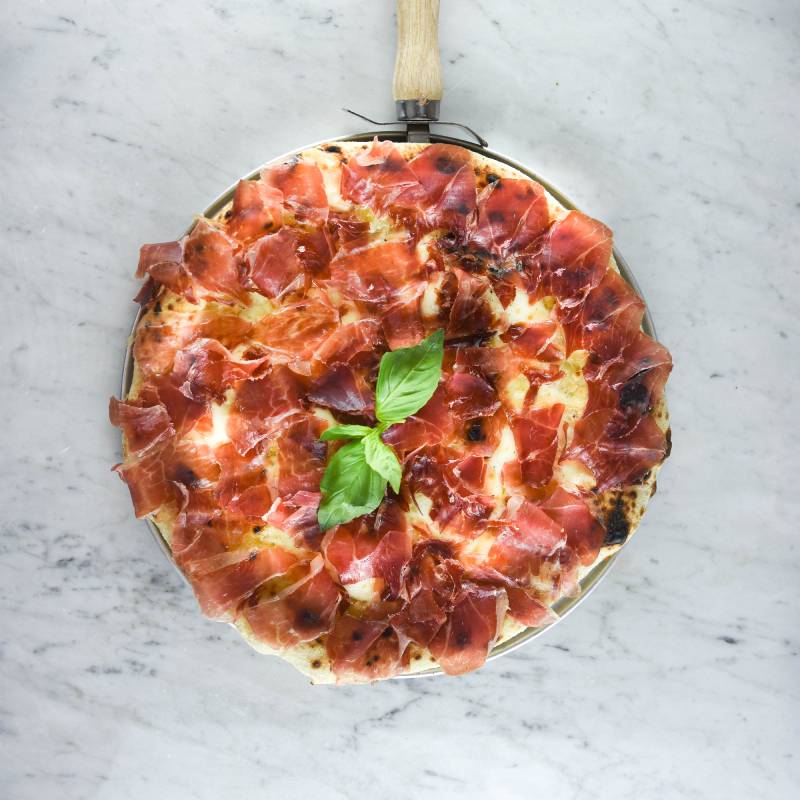 Iberian
17,80€
Acorn-fed Iberian ham, mozzarella for di latte and basil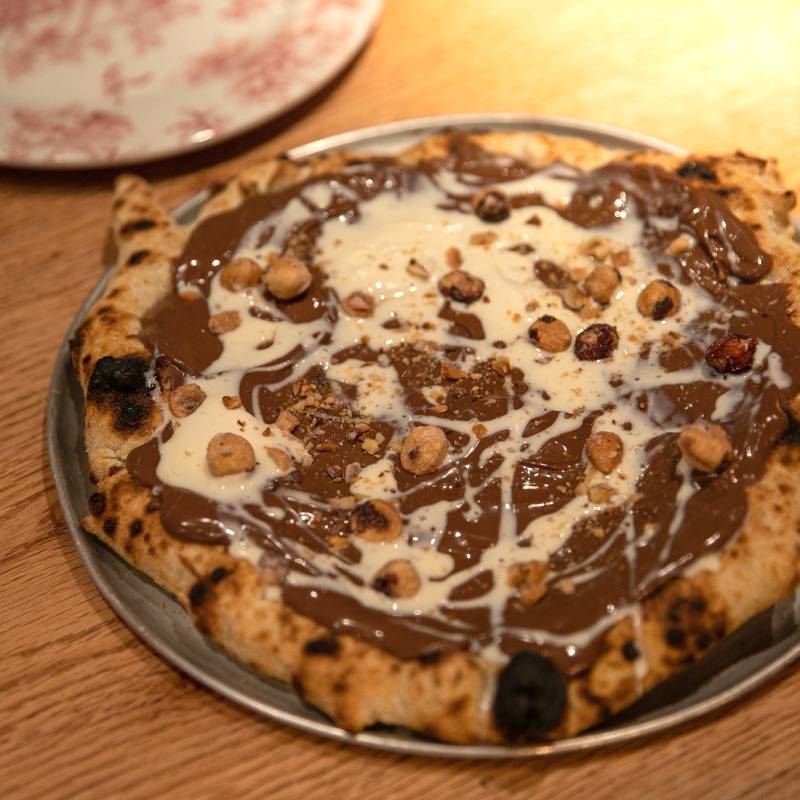 Pizza nutella
4,95€
Nutella, mascarpone, cream, caramelized hazelnuts
YOU ARE THE
CHEESE
TO MY PIZZA
¿TAKE AWAY or DELIVERY?
Call us and we will prepare it for you so that you can take it freshly made or receive it comfortably at home, at the office or at the neighbor's PARTY.
ORDER NOW